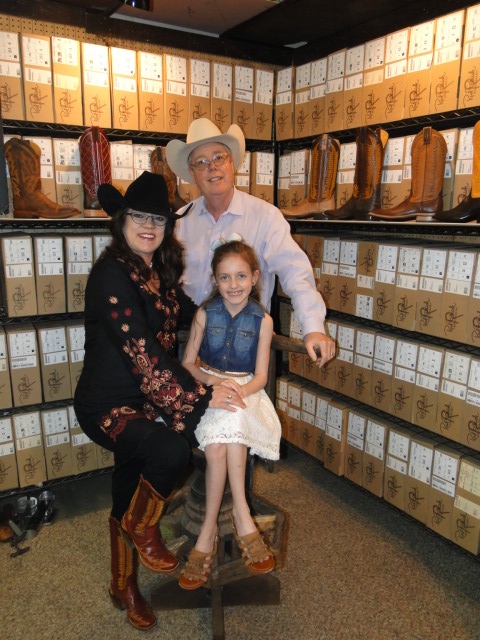 Mark, Kendahl and Sara Hollar
Sombrero Brands – A Family Owned Business
Headquartered in Brenham, Texas, Sombrero Brands offers a western lifestyle brand that is affordable luxury with a modern sensibility.
Owned by the Hollar family and run by an incredible team of talented individuals to help you pick your style and shape your hats.
We appeal to the creative "Cowboys and Cowgirls" who mix fashion must-haves with timeless traditional style. Our brand represents a distinctly western point of view, best defined as sophisticated, classy and high quality.
Sombrero Brands will always have you "Sharp & Ready" for Competition.
Please come see us at our store in Brenham, Texas or at the Sombrero Brands booth at many major shows. See our Show Schedule for locations.
Sombrero Brands: The Company
Western Hats
Felts and Straws custom fit and shaped the way you love.
Chaps
Durable, practical and stylish for the whole family!
Cowboy Boots
With hundreds of styles to choose from, you will certainly find what you want.
Western Apparel & Accessories
Custom shirts, jewelry, purses, and home decor to give you that true look of the west.
Brand New Online Store Coming Soon!
In the meantime, give us a call and we can give you great personalized service to get you "Sharp and Ready for Competition!"